Cancun Isla Mujeres Luxury Catamaran for day or night tour with Chef aboard
Hopping Island tours Isla Mujeres Isla Blanca

US 1-646-862-6030 MEX +52 998-848-2904
Texting SMS • Telegram • Viber • Line • Whatsapp >

+529981492524 email: info@cancuncd.com
Catamaran for groups 1 to 8 with Chef service meals or upt to 20 people with a Tapas menu.
We offer round trip transportation Hotel Marina Hotel check price.
Departure place Cancun rent for sunset or daily all inclusive Isla Mujeres tours 4 hours , 6 hours , 8 hours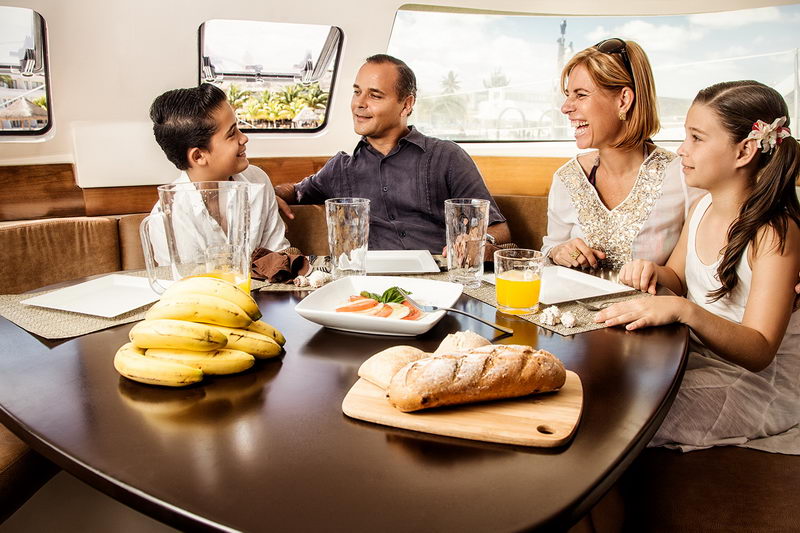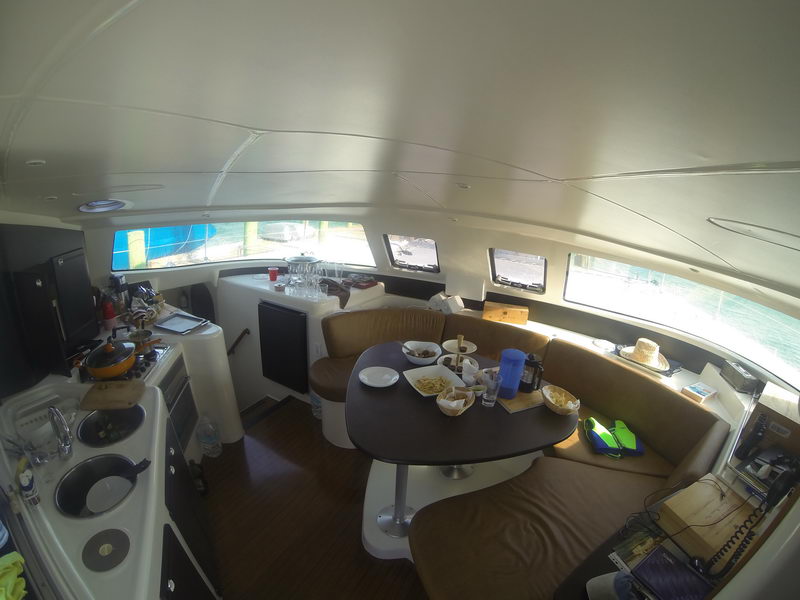 MENU LUXURY SERVICE 50usd/people
Select one option from starter, main course, garnish and dessert for the group.

STARTERS
Fresh spinach and goat cheese salad with peach and nuts, honey dressing
Mediterranean cold pasta with sun dried tomatoes, black olives, feta cheese and pesto dressing
Salmon tartar with soy sauce

MAIN COURSES
Ricotta cheese raviolis with tomato sauce and stir fried zucchinis
Grilled chicken breast served with mango chutney and tamarind sauces
Grilled beef rib strips with blue cheese cream sauce

SIDE DISHES
Mix stir fried vegetables
Potato gratin or puree
Mexican style risotto

DESSERTS
Crème brulee
Chocolate mousse
Banana flambé
Mini desserts

WINES: Wines will be suggested to pair the selected dishes. If you have any special request we have access to a wide variety from the main supplier in Mexico for an additional cost if higher quality


TAPAS & WINE MENU (SUNSET CRUISE) 20usd / people

Caprese mini brochette – Pinot Grigio
Spinach quiche – Chardonay
Salmon tartar – Rose
Grilled Chistorra – Tempranillo
Mini desserts – Prosecco


"DAY CHARTER" MENU
Additional cost per dish per person: 20 USD

Fish Ceviche with avocado & chips Arrachera tacos
Ham and cheese baguette Spinach & goat cheese salad w/honey dressing
Caprese Salad Grilled saussage sandwich
Mediterranean style cold pasta Guacamole with totopos
Cochinita Pibil Tacos (Yucatan marinated pork) Chicken salad & tuna crossaints

Additional cost on Premiun beberages per person: 25 USD
Includes: Glenfidich, Carolans, Ron Mount Gay, Beefeater gin
(included on De Luxe Service)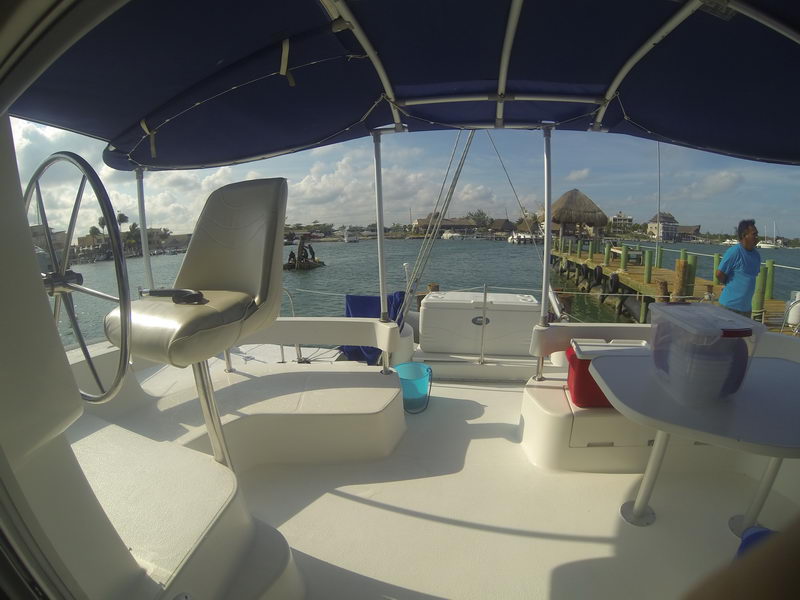 Excellent for Sight seen and Day Activities Sail from Cancun to Isla Mujeres, while enjoying of sun tanning, swimming and snorkeling and, most of all having lots of fun with your friends and family. Sight seen in Isla Mujeres for shopping, visit the beach, and sunbathing. Includes: open bar with national liquors Snorkel equipment (fins, mask, snorkel tube). The catamaran also has music (ipod, tape or cds).