Sailboat for rent Isla Mujeres, Playa Mujeres and Cancun Marina


US 1-646-862-6030 MEX +52 998-848-2904
Texting SMS • Telegram • Viber • Line • Whatsapp >

+5219981492524 email: info@cancuncd.com

Sailboat tours to Isla Mujeres with crew.
Include Beer , sodas and ceviche
Snorkeling
Freely to stop at any restaurant or beach
Tours of 4 / 6 / 8 hrs
Lovers dinner tour
Sunset tour

Sailboat sightseeing tours, water sports, snorkeling, fishing and fun.
Request us detailed information about sailboat tours in Cancun sailing to Isla Mujeres or another virgin beaches in area. While enjoying many different water activities such as snorkeling, fishing and, most of all having lots of fun with your friends and family. We can accommodate the tour fitting your needs and get all the specific details.

Contact us for current promotions, group rates, private tours, sailing lessons and luxury yachts and sailboats.
Call us now and get an immediate confirmation.
Sailboat Rent for small groups or Families from 1 to 15 people.
BIRTHDAY - Marriage Proposal - FAREWELL - PHOTO SESSION - ANNIVERSARIES
is a vessel of 42 feet (12 meters), which by their joint line as the wind sports to get the maximum performance and comfort for 16 passengers. You will experience what it is sailing, sailing with enormous sails, amplitude in the cabin that has three staterooms, dining room, kitchen, bathroom and a BMW diesel auxiliary engine of 50 Hp ... It is this experience that we share to bring your senses to the limit.
Pictures and videos about our sailing trip Cancun Isla Mujeres Isla Blanca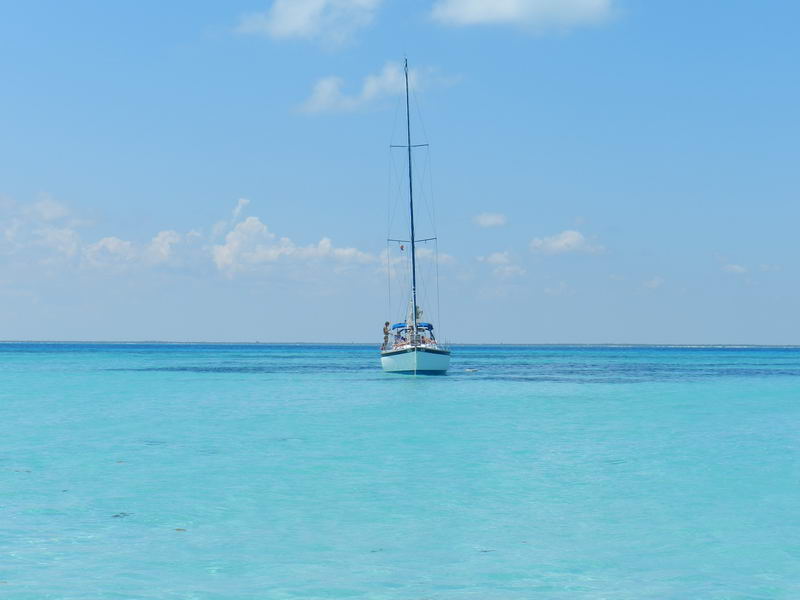 Stop and swim


Imagine!! Swim on this turquoise water, is real is not a trick


Isla Mujeres Beach Playa Norte one of the best in the world, really Caribbean

Cancun sailing fishing equipment, snorkel equipment
Trolling, deep sea fishing tour , Isla Mujeres, Isla Contoy, Isla Blanca, Yucatan
Weddings, lovers, bridal, honeymooners
Beach Club at Isla Mujeres for Weddings events birthdays