US 1-646-862-6030 MEX +52 998-848-2904
Texting SMS: Iphone - Android |

Telegram | Signal
|

Whatsapp | Call +529981492524
email:

[email protected]
Aktun-chen is a park that is worth making some time for when vacationing along Mexico's Mayan Riviera.
Aktun Chen, which in the Maya language means "cave with sinkhole inside", is a natural park extended 600 has. (2,400 acres) by virgin tropical jungle, and is located centrally in the Riviera Maya, between Akumal and Xel Ha.

The main attraction on the park is a dry cave, 540 meters in length, which has thousands of stalactites and stalagmites, calcium carbonate columns, and tree roots which penetrate the limestone until they reach the subterranean water level. Inside this cave there is a beautiful subterranean "cenote", or water filled sinkhole, of crystalline water with a vault saturated with stalactites.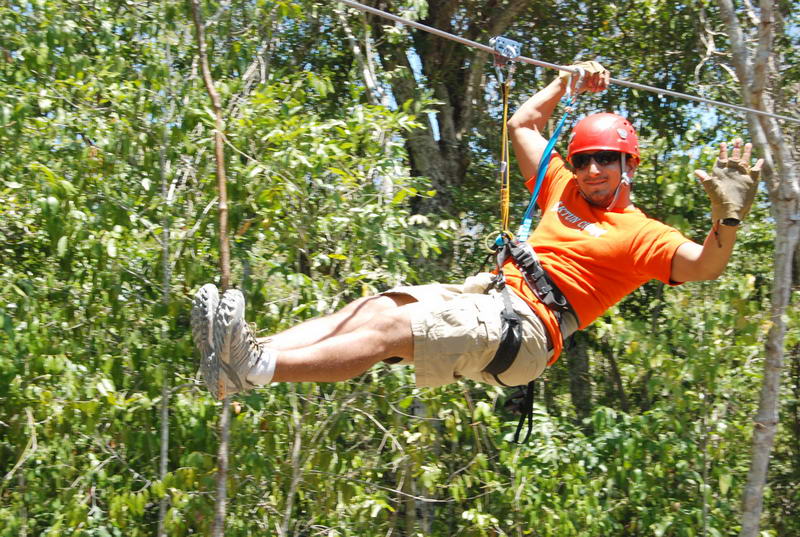 When you go out of the cave you can watch white tail deer, pheasant, wild turkeys, wild boar, parrots, monkeys, etc. All of these species of the region's wild life can be observed in their natural habitat, without confinement. In this area you can find a Snack bar, where you could enjoy a delicious cold beer, a soda or a Mexican dish.
This park also has a "serpentario", snake observatory, the most complete of Mexico's southeast, with 15 species typical of this region.
The reception is located 3.5 km in from the highway, with a paved path, that allows very easy access for cars and buses. On this tour you can enjoy the pureness of the local tropical jungle, which has been very well preserved due to the fact that this land had not been use for agriculture.
The park tour is 2-3 hours. The tour in the cave is done with a guide who explains the cave's formations and the Mayan historical and cultural purposes of these caverns.

The park is open from 8:30 a.m. to 5:00 p.m. in winter and 8:30 a.m. to 6:30 p.m. in summer, everyday.
Location: Km. 107 highway 307, Cancún – Tulum, between Akumal and Xel Ha.
Aktun-Chen place description:
As you enter the five million year-old cave at Aktun Chen's eco park, you may feel like you're venturing into another world. Large stalactites and stalagmites create eerie formations along the 600-yard walk through the cavern. Your guide will explain the history and geology of the cave and the surrounding region.
The underground caves at Aktunchen were formed over millions of years, and they may have remained a secret for generations to come if some farmers didn't stumble upon them a few decades ago
The dramatic rock formations could be spooky, but occasional openings in the ceiling and walls diminish the eerie effect by allowing light and fresh air to penetrate. Aktun Chen means "well inside a cave" in the Maya language. The walk through the cave is mostly dry but as you near the end you will arrive at the underground cenote (sinkhole) that gives the park its name.
Rounding out the list of things to do at Aktunchen is seeing the wildlife. The park has a natural zoo that displays flora and fauna from the region. Among the creatures that you can expect to see there are agoutis, parrots, coati mundi, and white tail deer. Zoo visits are included in the cave tour fee, and as you might suspect, they are especially popular with kids. Kids ages six to ten enjoy discounted rates for any and all activities at Aktunchen, and if there are youngsters in your group that are less than six years old, they get in for free!
At Aktun Chen you can also soar above the jungle canopy on a zip line, then take a dip in a fresh water cenote. You'll also meet animals native to the Yucatan Peninsula such as deer, peccaries, and spider monkeys in the park's zoo areas.
A visit to Aktun Chen is a good choice for a family vacation excursion as the activities are suitable for all ages.
Any and all Aktunchen Natural Park visitors should consider taking the zip line tour. On these tours, guests attach themselves to various canopy lines and glide along the treetops. There are ten different canopy lines to zip along, and you also get the chance to traverse two suspended bridges. Thrilling is a word that could be used to describe the Aktunchen zip line tours, though it's not all about big thrills. While making your way along the zip line course, you will have chances to slow down and take things in on a more relaxed basis. In fact, the professional guides can show you how to go slow the whole time if that's what you prefer. The instruction is personalized so that every guest finds their ideal comfort level, and often times, those who are unsure at first find that their confidence grows significantly as they get used to the sensation.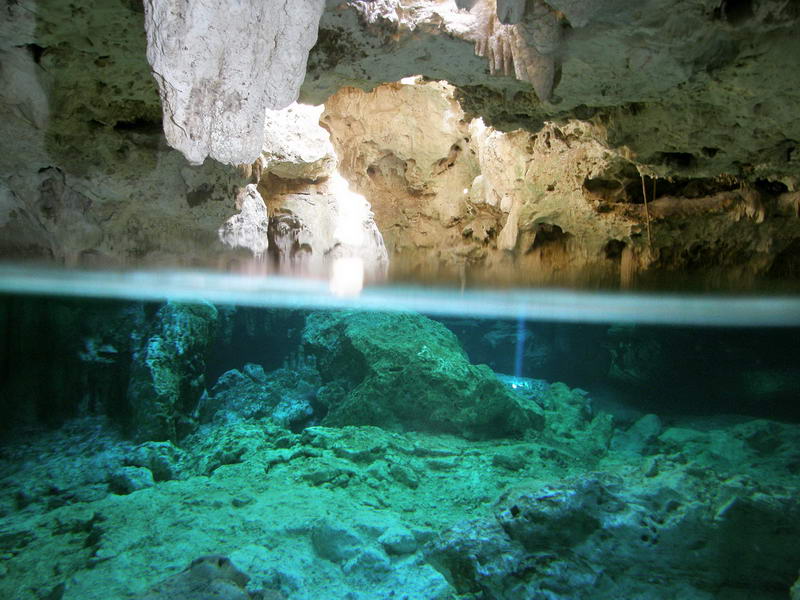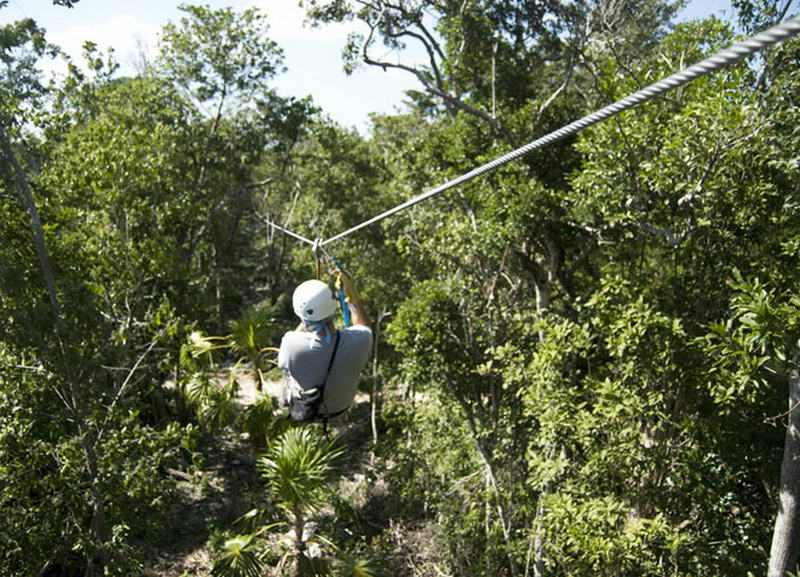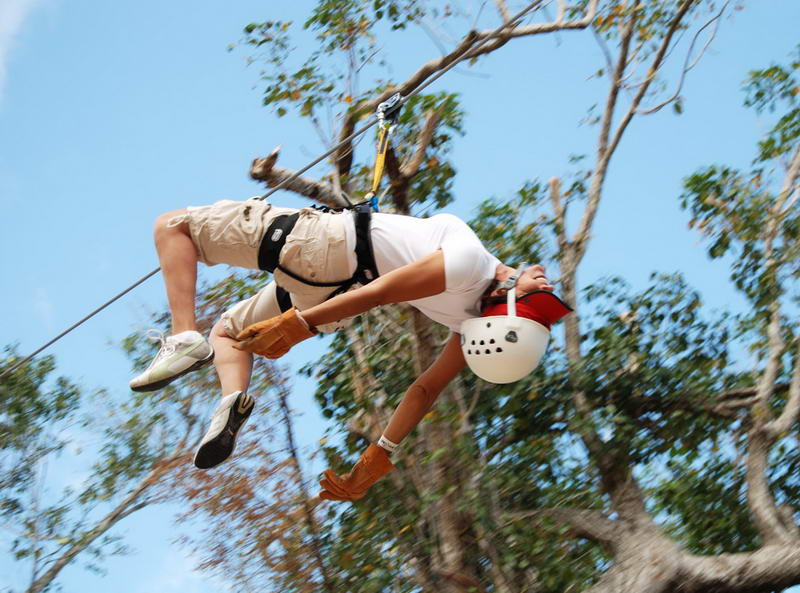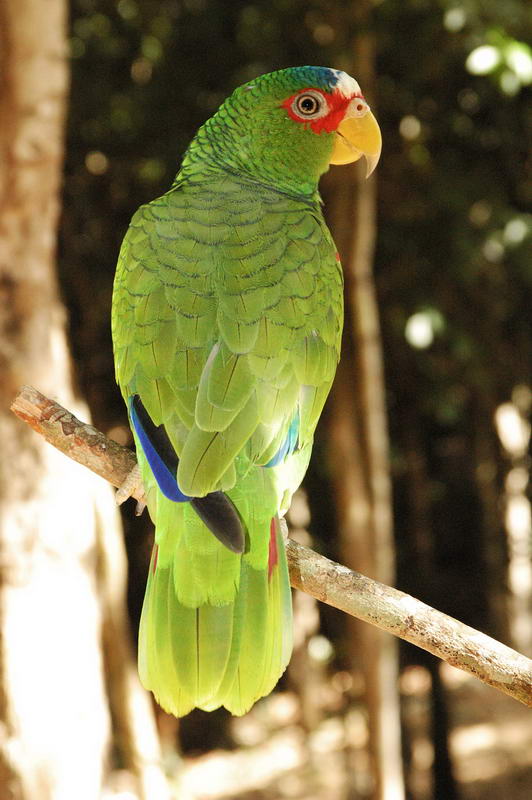 Choose between this activities or a combo of them:
Elegance and privacy with royal service gourmet and casual dining and banquet facilities.